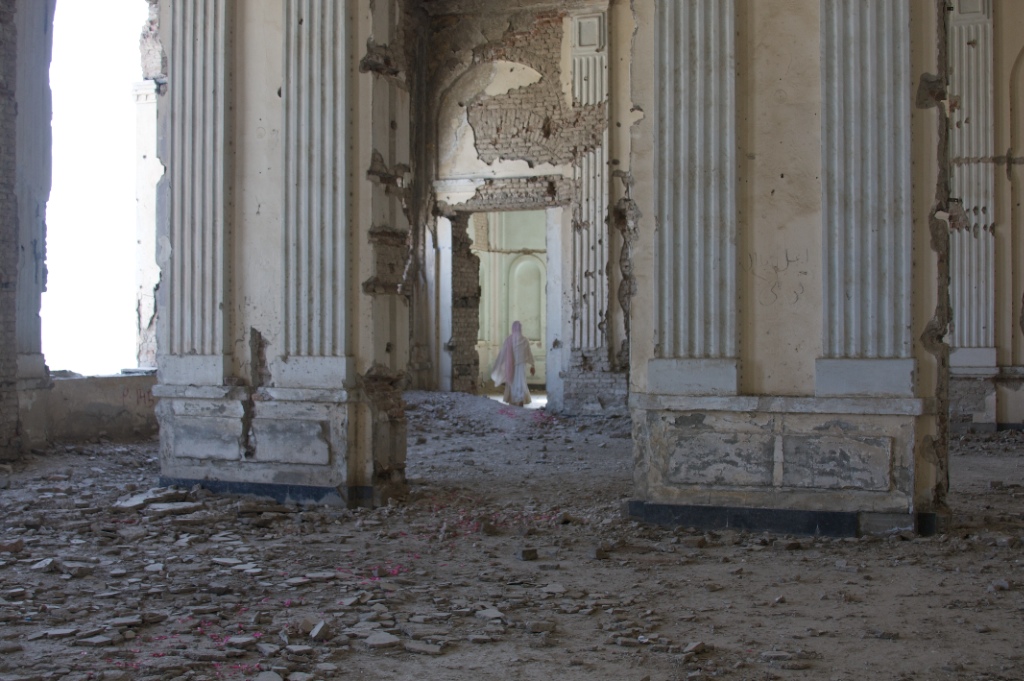 A Brief History of Collapses
above: Dar ul-Aman Palace, Kabul, filmed in June 2011
below: Museum Fridericianum, Kassel, filmed in September 2011
A Brief History of Collapses is a two-channel video that traverses the spaces of the restored Fridericianum (1779, Simon Louis du Ry) and ruined Dar ul-Aman Palace (1929, Walter Harten et al.) in two parallel tracks, exploiting the similarities in their architectures to explore both similarities and differences in their histories.
Click on either of the images on this page to view an excerpt from the video.
comparative photographs: Dar ul-Aman 2010 / Fridericianum 1943
Dar ul-Aman in the 1940s
diagram: story map, prepared during voiceover script research
Afghanistan: A Lexicon, a brief non-linear history of 20th-century Afghanistan, written in collaboration with anthropologist Ashraf Ghani
research photographs, Dar ul-Aman
research photographs, Fridericianum
video stills - Dar ul-Aman (22 MB pdf)
video stills - Fridericianum (21 MB pdf)
and now, by popular demand: the voiceover text in English and German (Dari coming soon)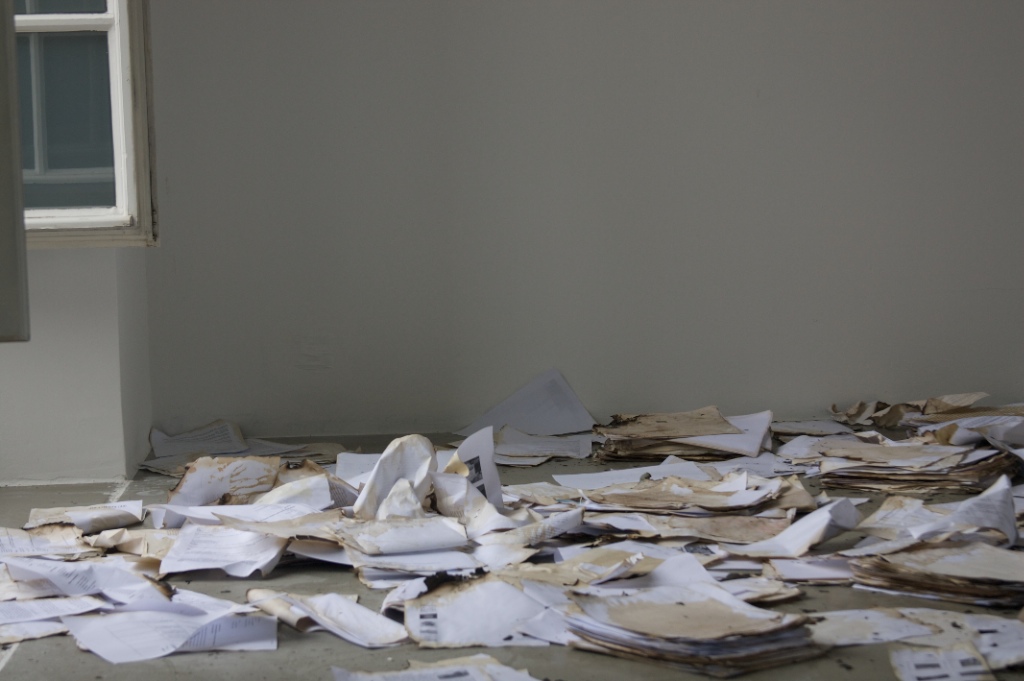 CREDITS

Writer / Director / Editor / English Narrator - Mariam Ghani
Assistant Director / Choreographer – Erin Kelly
Assistant Editor – Ugla Hauksdottir
Score – Qasim Naqvi
Sound Mix – Andrew Munsey

Commissioned and produced by dOCUMENTA (13)
Additional funding provided by
the Graham Foundation for Advanced Studies in the Fine Arts

KASSEL

Performer – Erin Kelly
Production Assistants – Anne Kliche, Jasmin Meinold, Sarah Wegner
Project Manager – Christoph Platz
German Narrator (Kassel version) – Camilla Geier
Voiceover Translation – Astrid Wege
Voiceover Recording – Kai Salzmann

Work in the exhibition Todenhausen, by Stefan Marx,
is reproduced by permission of the artist and the Kasseler Kunstverein.

Thanks to:
Winfried Waldeyer and Mike Schöffel (Kunsthalle Fridericianum),
Alexandra Berge (Kasseler Kunstverein),
Dr. Konrad Wiedemann (Murhardsche Bibliothek),
Karl-Hermann Wegner and Alice Goff for sharing their research,
and the documenta team for all their support.

KABUL

Performer – Parwana Riazi
Production Manager – Hayatullah Alamyar
Production Assistant – Ikramuddin Saddozai
Fixer – Jamshid Aryan
Dari Narrator (Kabul version) – Mari Mutma'en
Voiceover Translation – Assadullah Sharifi, Mr. Karimi, Ashraf Ghani

Equipment donated by SABA TV
Recording studio courtesy of Afghan Radio & TV

Thanks to:
Anne Eberhard (Goethe Institut Kabul),
Taj Mohammed Bassiry, Zaineb Nadery and Rahimy Sahib (SABA),
Omar Sultan (Ministry of Information and Culture),
Director Anzor and Lamia Ahmadzai (ART),
the crew at Afghan Films,
Abassin Nessar and Aman Mojadidi,
Rula Ghani and Ashraf Ghani.

For my father, who also dreams.