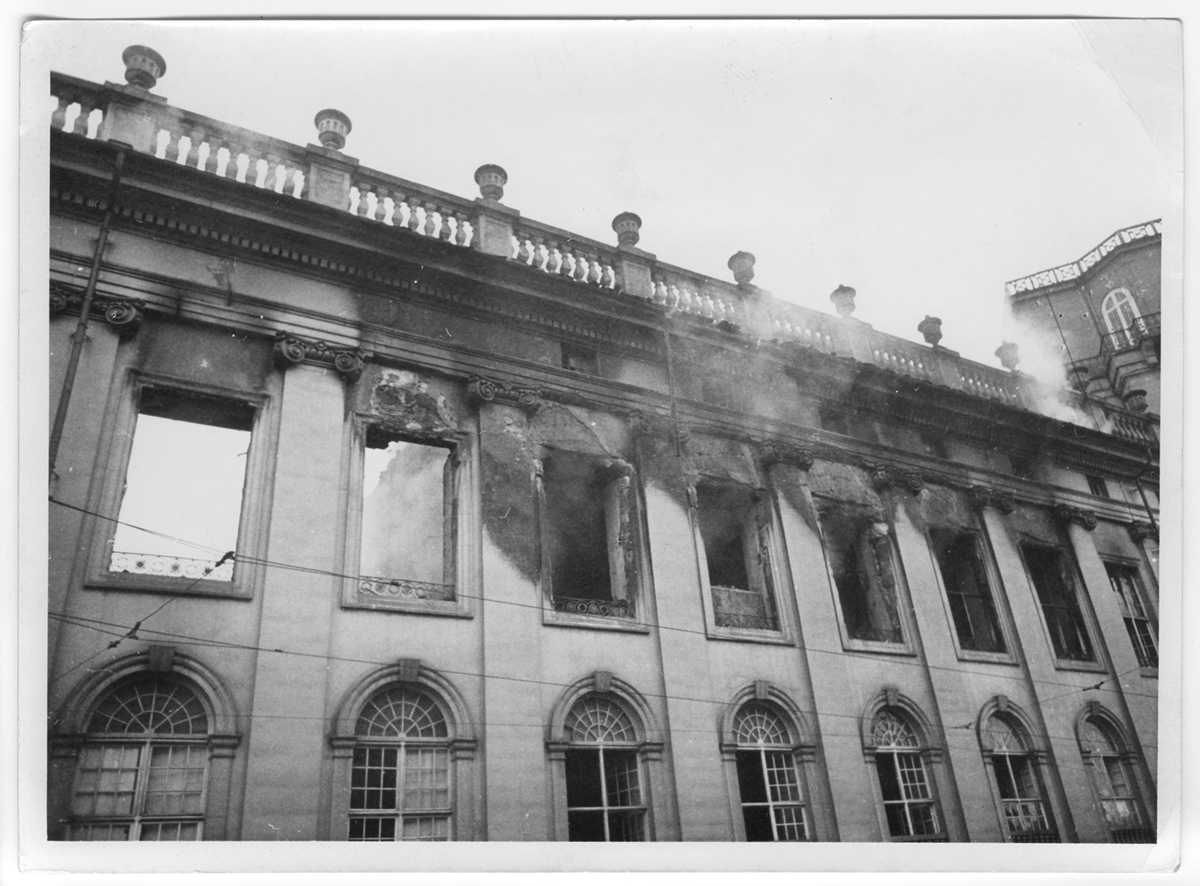 A Brief History of Collapses
A Brief History of Collapses traverses the spaces of the restored Fridericianum (constructed in 1779 in Kassel) and ruined Dar ul-Aman Palace (constructed in 1929 in Kabul) in two parallel tracks, exploiting the similarities in their architectures to explore both similarities and differences in their histories. In these photographs from the 1940s, however, the buildings' roles are reversed; the Fridericianum is a ruin, and Dar ul-Aman is intact. The photograph above is from the collection of Ms. Hass of Kassel; the photograph below is taken from an Afghan government almanac.
For more information on the video, including credits and stills, click here.